본문 바로가기
주메뉴 바로가기
하단영역 바로가기
TOP
Advantages for Silver Nano ink
Traditional PASTE method(metal powder + solvent mixture), it is manufactured by a wet synthesis method(water-based type), making it an eco-friendly ink.Nano-sized metal particles are distributed, and the distribution density of particles per unit area is excellent. It is advantageous for precision printing (integrated circuit, fine line width), and it can minimize the amount of use compared to the existing PASTE.
Silver Nano ink Characteristics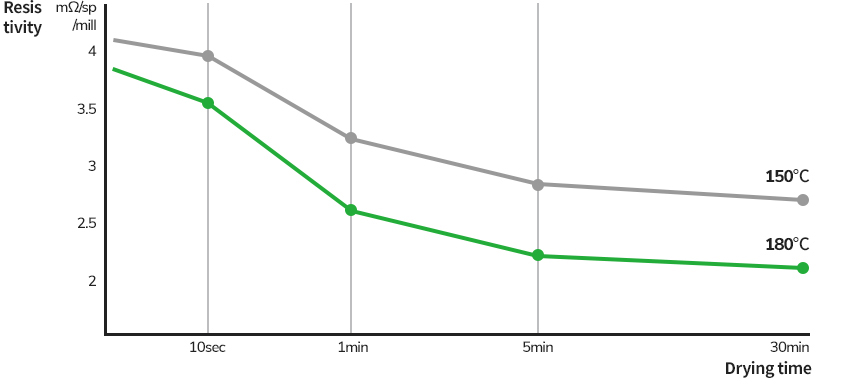 In general, it shows excellent electrical conductivity within a short time of 150~180℃/ 30 minutes, so it is highly usable.
It has excellent workability because desired results (resistance, thickness, line width) can be derived easily by adjusting the solvent.
Product name
Type
Type
Dry condition
Printing machine
Typical resistacne(mΩ/mil)
PG-007
Ag nano
150mm >
Particle
Air Heating
Gravure
3.5
PS-004
Screen
4
PG-AP
Aerosol Jet
8
PI-015
Ink-jet
15