본문 바로가기
주메뉴 바로가기
하단영역 바로가기
TOP
What is Print Thick Film heater?
This is a printing heater made by stacking insulating ink, heating ink, and electrode ink on the substrate in the area where heat is desired.
---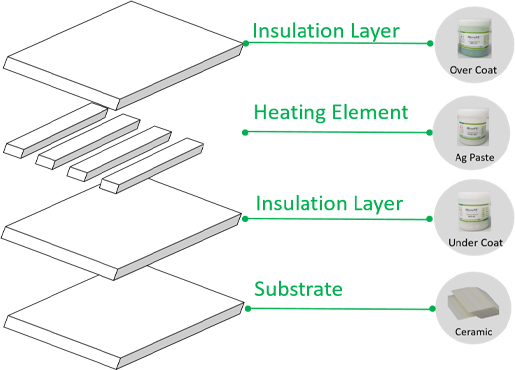 Insulation ink suitable for plate-type materials such as SUS&Al
High heat-resistant electrode ink and high-temperature heating ink
Insulation protection ink to protect the heating area
Assembly part electrode connection terminal - Soldering, Bolting, Adhesive & Molding, Spring, Welding, Blazing
Major development areas
Ceramic heater
Heaters for laser printers with fusing devices, other industrial heaters, etc.
Manufacturing process
Prepare heating paste and insulating paste respectively.
After designing the pattern according to the heating temperature, screen engraving is performed according to the desired specifications.
After repeating printing and drying several times, a printed thick film heater integrated into the substrate is manufactured.
Advantages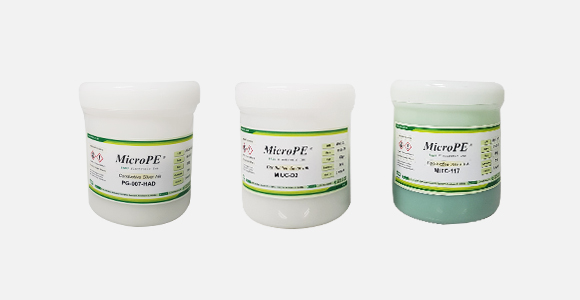 Paste manufacturing for heater
Insulation Paste
Resistor Paste
Conductor Paste
Sensor Paste
---
We directly manufacture the above 4 types of ink and apply it to our products.
temperature simulation

Sensarray test
Uniformity
Through adjusting the pattern spacing and optimizing the printing, 182.5 ±1.5℃
Reduced the deviation between the outer and inner parts
Wire heater
Print heater

Ex1)

Print heater

Ex2)

Product picture
Reached Temp
150℃
150℃
150℃
Reached time
5min30sec
5min20sec
5min30sec
150℃
Reached power consumption
65W
52W (19.9%)
53W (18.4%)
Power per hour
129W
129W (0.4%)
120W (7.3%)
Energy efficiency
Increase energy efficiency by optimizing printing and resistance
Example 1) shortened the arrival time compared to the wire heater
Example 2) reduced power consumption compared to the wire heater.
---
Efficiency can be increased even more when applying insulation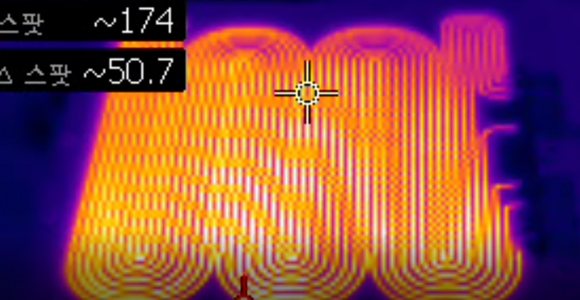 High power
With the technology to control the print pattern and thickness, it is possible to easily manufacture a heater with high power.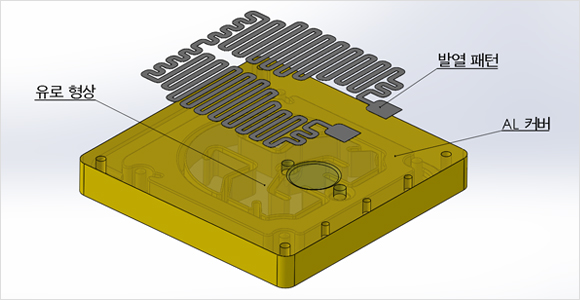 Assembling
As a standardized heating layer is formed on the substrate, the assembly is easy.
It has excellent hardness and adhesion to the extent that it does not break or peel off when assembling.